---
When you're planning a new deck for your house, adding an outdoor living space is the next step. It doesn't have to be an expensive process, but it does take some time. Choosing furniture and decorating can be difficult with all the options out there.
They have a variety of designs, sizes, and materials to choose from. If you're in the market for outdoor furniture, here are five different patio furniture types to consider:
1. Stainless Steel Patio Furniture
The first type of outdoor furniture we want to talk about is stainless steel patio furniture. Unlike other types of outdoor furniture that require regular maintenance, stainless steel patio furniture does not rust or corrode and is a highly durable material that lasts for many years.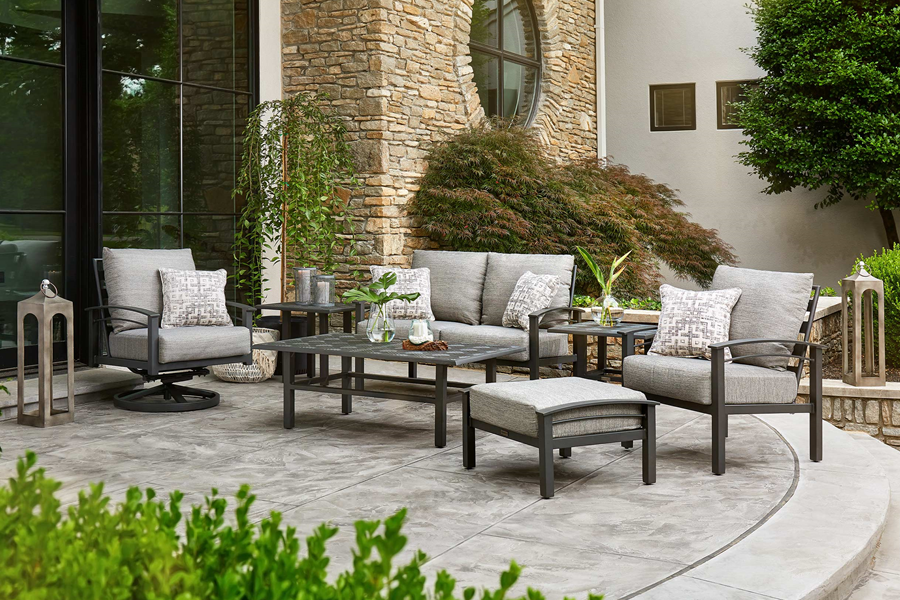 Because of the durability, you no longer have to worry about having to replace your patio set every once in a while. Stainless steel patio furniture comes in different shapes, sizes, and even colors and you are sure to find one that will fit your patio perfectly.
2. Wrought Iron Patio Furniture
Wrought iron patio furniture is another popular type of outdoor furniture among homeowners because not only is it a durable material, but it also has a very elegant and stylish appearance that makes any patio look beautiful. Wrought iron patio furniture is not just for the patio, you can use it in the backyard or even inside your home to add a nice aesthetic touch to your decor. Wrought iron furniture is available in a wide array of styles and designs.
3. Rattan Patio Furniture
Rattan patio furniture is another great type of outdoor furniture because of its high rust resistance and durability properties. It is a design that incorporates the look of natural elements into its overall look, including wood and even some other synthetic materials. Rattan patio furniture looks great on any type of patio, from modern to traditional.
4. Marble Patio Furniture
Marble patio furniture is another great choice for your outdoor living space to provide you with an elegant look. The color of marble can be changed to feature the color scheme of your house, making it a perfect addition to any home. Marble patio furniture is resistant to many weather elements including cold, heat, and even direct rain.
5. Plastic Wicker Patio Furniture
The last type of patio furniture we want to talk about is plastic wicker patio furniture. This type of patio furniture is the most economical option but it still provides you with great durability properties that will help you get many years of use out of it.
Conclusion
When it comes to outdoor furniture and decorating, there are numerous types of options you can choose from. Some will cost more and some will provide you with a better overall look, but it's the look that matters and you can find a way to make your patio furniture look great.
---