---
Curtains are considered as the most element of your home décor that will set the right tone and ambiance of your living space. You need to choose curtains for every room of your home wisely so that it will serve the right purpose for which you have selected the curtains.
When choosing bedroom curtains, you need to decide the best curtains on the basis of its look, material, style, design and look. From endless possibilities, you need to look for curtains that will blend with the interior look of your bedroom and it should also be aesthetically pleasing and attractive.
There are different things that you need to keep in mind when choosing bedroom curtains but the most important thing is the fabrics of the curtains. If you want to get sound sleep at night, you should choose curtains that are made of heavy fabrics so that it will create a warm and cozy atmosphere in the bedroom.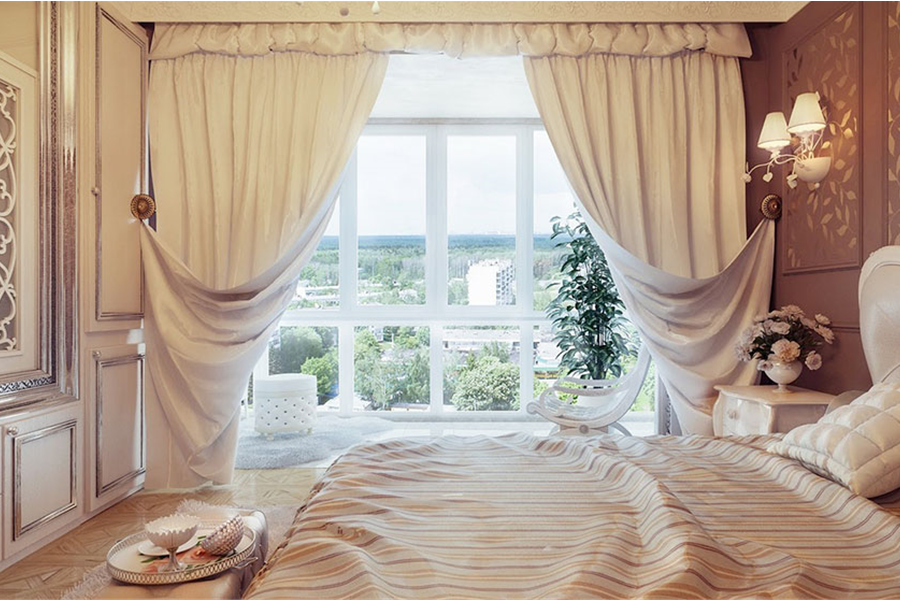 The length of the curtains also needs special consideration because it should cover the entire window or door for helping you enjoy an amazing space. While the filtering out the light, the curtains should also offer the desired level of privacy and insulation in your bedroom.
Bedroom curtains functions for adding patterns, texture and color to your space and you need to choose an option that will improve your sleep quality. Don't always pay attention to the looks of the curtains but also look at its functionality so that it will block sunlight during the day.There are a plethora of curtain fabrics that are available in the market but look for a fabric that are lightweight, good quality and attractive. Choose the right kind of curtains from among regular cotton, sheer or blackout curtains so that it will fulfill the requirements of your household.
---