---
Everyone is looking for a way to make their living rooms look more comfortable, inviting, and cozy. The options for wallpapers are limitless, and there are many different ideas that you can try. However, not every room needs to be personalized by picking out paint colors or furniture. Use some design tips to create your personal touch with wallpaper. This can be done by yourself or by hiring a professional wallpaper designer.
1. BLOTCHY WALLPAPER
If you love the look of wallpaper but want something different than the standard floral design, then blotchy wallpaper is a great option to consider for your living room or dining room. The blotchy pattern gives a unique look that stands out from other designs. You can also buy different colors to choose from, either singular colors or multi-colored designs. If you already have an interesting wall design in the room, this is a great way to incorporate it into your theme.
2. WALLPAPER WITH WRITING
Wallpaper is also an affordable way to add something interesting besides non-personalized art. Find a quote that is special to you or a saying that fits your room's theme. You can also choose a wallpaper with an inspirational quote, such as "Be Brave."
3. TEXTURED WALLPAPER
Textured wallpapers are much more popular than they used to be. The flowery design patterns of the early 2000s have been replaced with trippy designs with textures like wood grain and stone, creating a much more interesting visual element in the room. If you love the look of wood floors, this idea might work best in your living or dining room.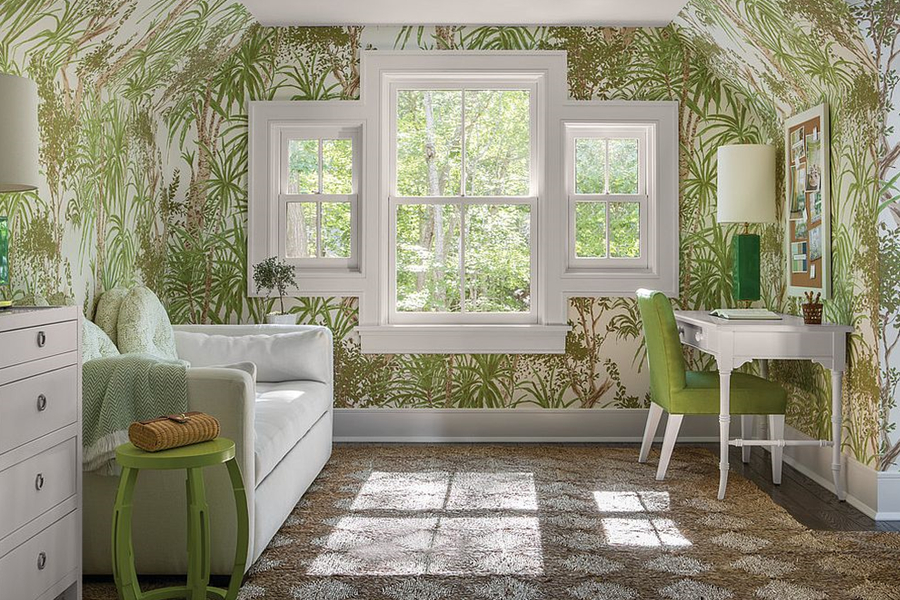 4. COLORFUL WALLPAPER
This is a great option if you are looking for something different than the standard wallpaper designs. Given the diversity of prints and patterns available today, there will surely be one to fit your theme. They can be either a single color on one wall or fully colored geometric patterns.
5. FLORAL PATTERNED WALLPAPER
This pattern is similar to the blotchy pattern in that it gives a unique look to your living room or dining room design. Unlike the blotchy wallpaper, this one uses larger flower shapes, making it stand out from other patterns in the room. The flowers are often a bright color and can be accompanied by a design border.
CONCLUSION
Whether you choose one of these patterns or not, the options for living room and dining room wallpapers are limitless. Whether you want to integrate the room's design into the wallpaper, including a flowery design or a floral pattern, or add something written such as your favorite quote to the wallpaper, there is sure to be an option will suit your taste.
---